MDC (HOn3) K27 Kit-Bash
6 Feb 2010
I like the K27 Steam Locomotive but have read about all the electrical problems etc that the models being sold today, both used brass and new versions seem to have. Many of the older brass models and a lot of the new ones have problems that require re-motoring and or adding extra wipers to all wheels. If I was paying that much money for a K27 and then had to spent a lot more just to get it to run well, then why not just build / kit-bash my own and have some fun while I was at it.
I have collected a bunch of the old MDC - HOn3, 2-8-0's, in both the Outside Frame and the Inside Frame models. My thought was to Kit-Bash one or more of the "Outside Frame" versions into an engine that looks as close to a K27 as I can make it.
By making my own Kit Bash K27 I can create space in it for one of my All-Trol Radio Control w / Batteries Systems. With my RC System I will have "0" current pickup problems as it will require no track power. With a little luck I may even find enough space to add one of the All-Trol Sound Modules.
I have been collecting pictures, drawings and related articles about the K27 for awhile. A couple of weeks ago I placed and order with Precision Scale Co. (PSC) for a bunch of K27 related detail parts. I received my order from them in 16 days from the day I placed the order. That was so quick I have to tell you all I was surprised.
I had been thinking about how I was going to do this for awhile so when the parts arrived this past Thursday I got started on the frame modifications.
1. I am cutting away the old side area at the rear of the frame so I can attach the "rear frame extension" part from PSC (PSC part # 32426).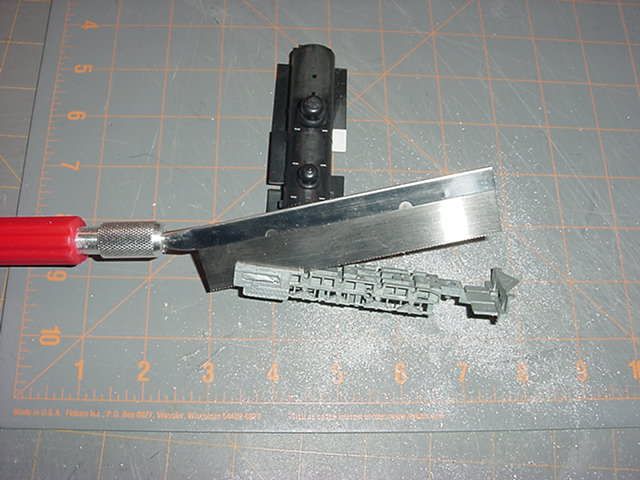 2.
3.
=========================
4. This is the "rear frame extension" part from PSC (PSC part # 32426.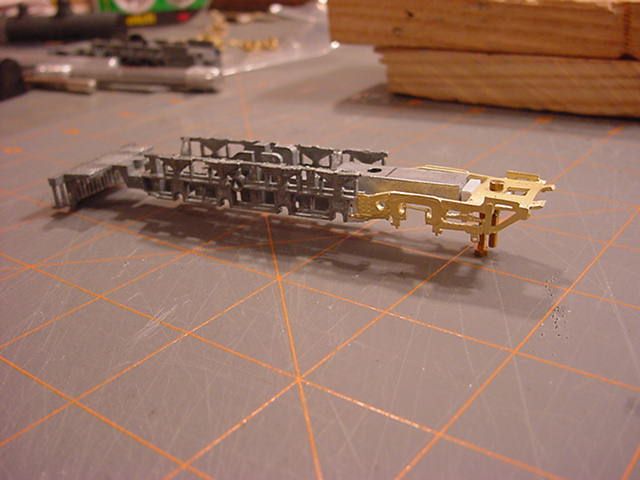 5.
6.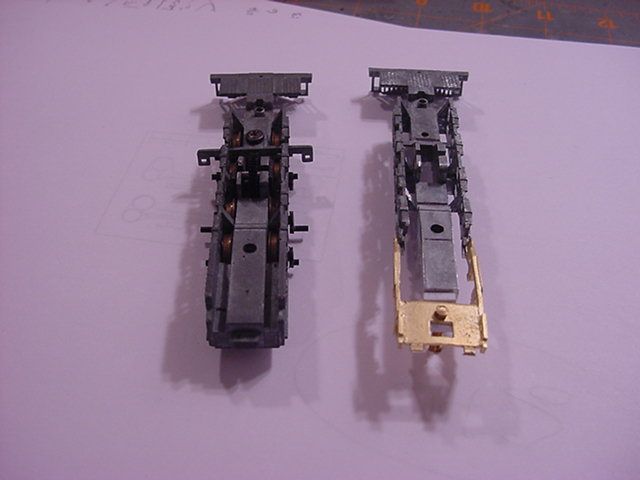 ================================
7. I cut off the row of leaf spring looking things to help lower the boiler. I have a new set of these springs (PSC part # 32483) that are a bit smaller and will add them to the frame toward the end so I don't break them off while still working on the frame part. You can also see the new Cylinder Blocks like are used on K27 #455 (PSC part # 3213).
8.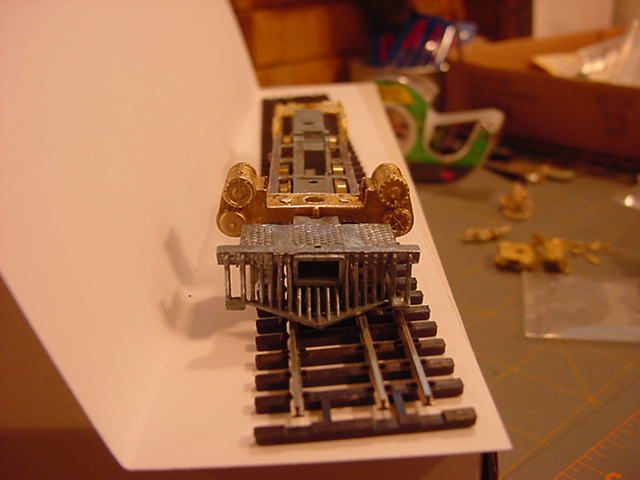 ==============
9. Test fit for the Boiler.
10. Stock MDC HOn3 and my modified version.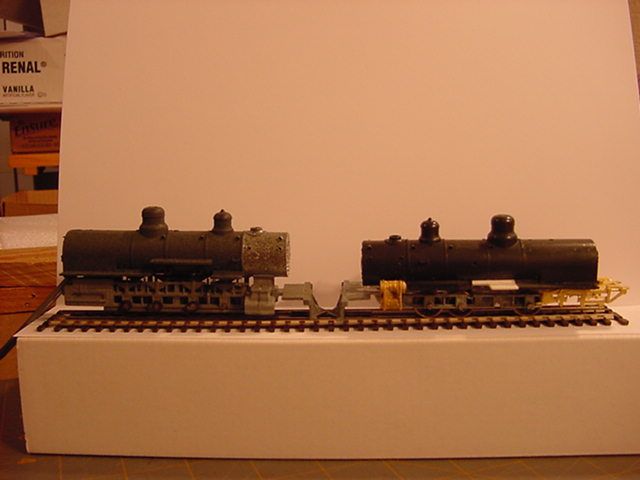 11. Cab on modified frame to see how it looks.
12.
============